Another self help example: Girl Scout to clean up run down walking tunnel in Pennsylvania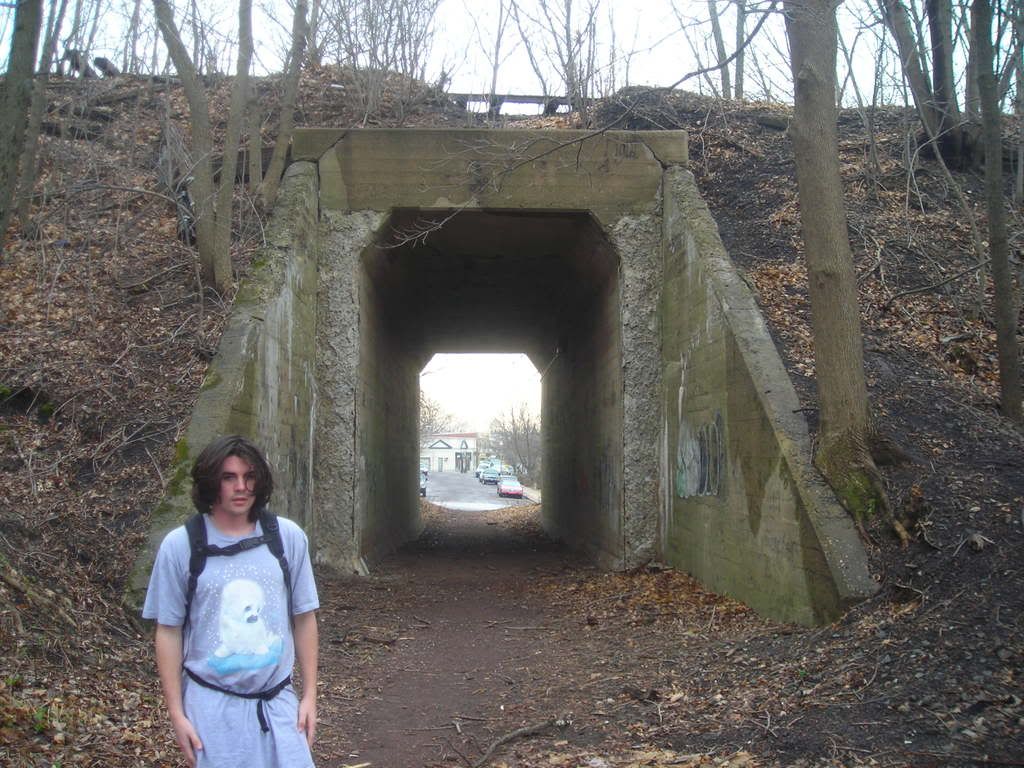 Former Liberty Bell Trolley Line underpass below Reading Railroad in Perkasie PA. Photobucket image by sneezehorse.
According to "
Girl Scout plans project to beautify Perkasie trolley tunnel
" from the
Perkasie News Herald
, Meghan Kennedy, an eighth-grader at Pennridge Middle School North, is going to clean up the graffiti and trash in an "abandoned" trolley tunnel, which is now used as a walking route.
From the article:
Kennedy has been a member of Girl Scout Troop 3768 for eight years and plans to complete the project to earn her Silver Award, which requires 50 hours of planning and work on a service project.

On walks home from Menlo Aquatic Center last summer, Kennedy noticed the graffiti and broken glass that littered the tunnel. She plans to paint the walls with graffiti-resistant paint, clear debris from the path through the tunnel, and plant flower-beds. As part of the Silver Award requirements, she researched the history of the trolley line and is working on gathering a team of 10 volunteers whom she will lead in the beautification effort.
DC has community service requirements for high school students, but I sure don't see much in the way of actionable projects and results.
-------
On New Year's Day, in "
New Years post #3: How about more community self-help (Peter Riehle and Eastern Market Metro Plaza)
" I mentioned Peter Riehle, now an Eagle Scout living in DC's Capitol Hill neighborhood, and his project to restore benches in one of the park spaces across the street from Eastern Market Metro Plaza.
Given the increasingly pressed budgets faced by local governments, we are going to need to step up and do more ourselves--not to mention behave better to begin with in terms of litter and graffiti--in order to maintain and improve our communities.
Labels: civic assets, civic engagement, participatory democracy and empowered participation, provision of public services, self-help